Summary
Enforcing your right to privacy(that being their motto) and     dodging any nasty data retention laws(due to being in Romania)  comes forth VPNBaron, a promising service in the industry.
Security
VPNBaron uses OpenVPN protocol, one of the most secure and hard to crack protocols at the time being, with AES-256-CBC  cipher , TLSv1/SSLv3 DHE-RSA-AES512-SHA, 2048 bit RSA.
They use Google DNS for keeping you safe against any attacks,and regularly check for DNS leaks so you can sleep at night.Another nice feature they present is the Internet kill switch,which halts all traffic when the network goes down.Tracking users' activity is made more difficult by using cloud servers,which can be created and destroyed in a matter of seconds.All P2P traffic is allowed,they keep no logs,only simultaneous user connections are monitored to avoid infinite simultaneous connections from one user but this does not link the user to a particular server. And even if the the authorities have a court order and request information,they don't have any useful information to offer,only confirmation if the account is active on their network.
Sweet Features:
VPNBaron supports both TCP and UDP protocol. UDP may be a bit faster, but the TCP comes with a sweet sweet set of anti Deep Package Inspection (DPI) transport protocols, that help you hide the fact that you're using VPN from your ISP, Government or whomever is watching. They achieve that in two ways :
Using SSL:
This feature makes your VPN browsing look like regular HTTPS browsing, so no need for your ISP to freak out, or if you're living in China, no need for your ISP to kill your connection. VPN Baron recommends using this feature for DPI Protection.
Using OBFSPROXY:
OBFSPROXY is a transport protocol developed by TOR( the onion browser). It works by making your VPN connection look like junk. Because every package your network sends will have a random size ( caused by the padding of junk to your regular package), your ISP can't really tell what in the name of what is holy you're doing online. One package looks like skype, the next one looks like video streaming, or as it's more probable, all of it looks like nothing they know about.
Both of these tools are great against The Great Firewall of China and other similar networks, like student campuses where they forbid VPNs. But if you're the regular paranoid Joe, this will add an extra layer of security and privacy to your browsing.
Because OBFSPROXY adds extra data to your packages ( the junk that helps mask your sneaky vpn usage), your connection is going to be a bit slower than the SSL, which VPNBaron recommends using, and honestly, we do too.
DNS Protection
Windows kinda awesome and I believe it has the best intentions most of the times, but sometimes messes up and asks for ips the WRONG DNS ( the one of your ISP, instead of one of the VPN's) . This results of a leak of your ISP, and in most cases a leak of your location. VPNBaron makes sure that doesn't happen.
WebRTC Leak Proteciton
This one is a problematic. Fixing this within the vpn client can leave the inexperienced user stuck offline with improper network settings. So how does VPNBaron deal with this one?  The link bellow is shown in their Windows Client and sent with your credentials when you sign you. They make sure that you will see it.
Pricing
The Baron gives us 3 bling-bling options with which we can accessorize our privacy. Starting from 4.99$/month, the prices are more than reasonable.
Although they accept Paypal and credit cards, they strongly encourage the users to use Bitcoin currency, since such payments cannot be traced back to the user.
Support & site
The Website is very user friendly and the information is mapped so it's easy to understand for any non-tech aficionado. They offer fast email and live chat support to all your queries. In my case, they were very polite and fixed my imaginary issue pretty fast. Asked them about a common OpenVPN error just to see if someone would help me.
Setup and compatibility
Setup is easy and takes very little of your time,having a very simple yet efficient client,you just have to log in,connect and you're all set to find the world's most disturbing cat videos and donkey porn. VPNBaron offers you 100% of their bandwidth(great speed with the same security) on all OS such as Windows, OS X, Android, iOS,devices(we've mentioned that you can connect to up to 4 at once) and their ever-growing network of servers.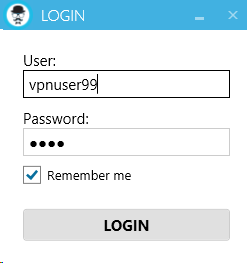 Conclusion
Despite being the Fresh Baron of VPN, great speed and security,prompt support, reasonable pricing plans and a fast and easy setup, make VPNBaron a notable competitor in the service providing game.
* Update – They added a bunch of servers in the Asian region  for better connection from China. The new servers are located in : Tokyo, Singapore, Honk Kong and Sydney. For the full list, check this link : https://vpnbaron.com/index.php#locations