Vultr
Vultr is a VPS hosting company founded in 2014, providing service for over a dozen countries like U.S, Britain, France, Japan etc. They provide one of the largest networks out there, with good loading speed, but some of their packages are on the pricy side and might not appeal to small businesses.
 Features
Performance
Having many data centers in Europe, Asia and North America, Vultr has  100% Intel CPUs at 3GNz+ with which they keep the servers running smoothly and at top speed.
Hourly billing
Since most VPS charge by the month regardless of your server's usage, you can opt for the hourly billing option and pay for the hours you use.
User friendly control panel
Many of the panel's features are accessible with one-click like Restart, Reboot, Reinstall, Reimage, View Console and more.

Pricing
There are 8 packages that Vultr offers and you can choose to pay monthly or hourly. The first two are cheap and are affordable for small businesses but the last two give cancer to your wallet.
Payment methods include credit cards and PayPal.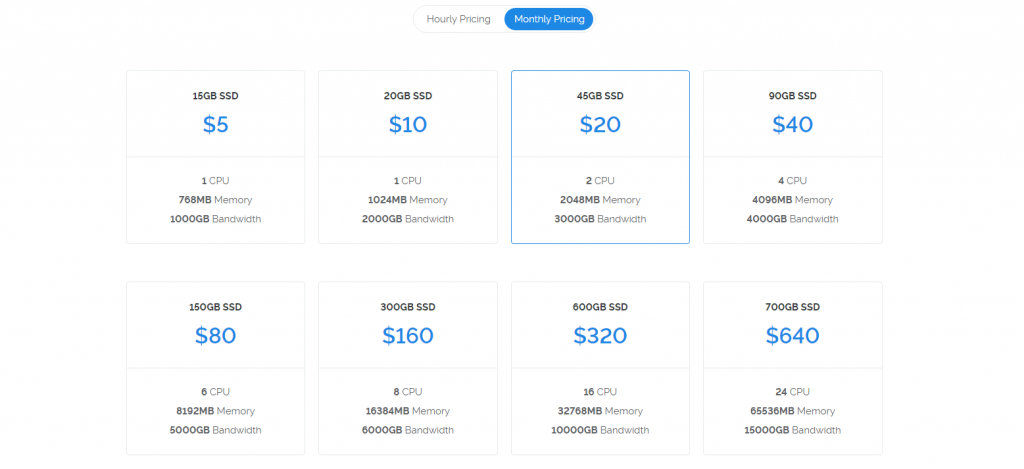 As always, the more expensive plans have more space and bandwidth, so we're just gonna say they're one the more expensive side of VPS but with 1 or 2 affordable plans.
 Cons
Cost of bandwidth
The price of bandwidth varies from regions, overage being priced at $0.02/GB in North America, $0.02/GB in Europe, $0.05/GB in Tokyo and $0.10/GB in Australia.
Not for everyone
While some packages are cheap, they don't have necessary programming tools like PHP, making it a no-no for unskilled developers or businesses (because time is money).
Limited support
They only provide email and ticket support and some customers have complained about their slow response rate.
Conclusions
Vultr is for some users just the right VPS  that meets their needs, but for others it's just another unremarkable host provider that just has some common requirements. For more affordable prices and features, I suggest you look for other hosting services.